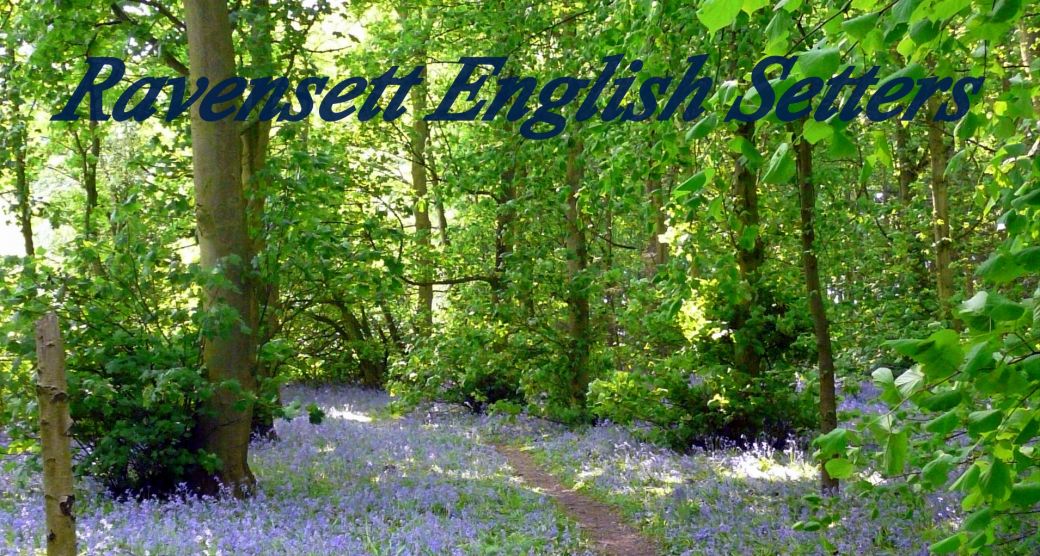 Welcome to Ravensett English Setters. We are discerning breeders and exhibitors of quality English Setters for Show and Pet. Established for over 30 years, RAVENSETT is the small select English Setter kennel of Sharon and Graham Littlechild, based in the beautiful Staffordshire countryside, England. It has been the home of numerous Show Champions and many other Championship Show winning stock and in total there have been 11 Ravensett Show Champions and 3 Irish Show Champion title holders. We are Kennel Club Assured Breeders, holding all four Accolades, including the Accolade of Excellence awarded by the Kennel Club to denote our significant contribution to the breed over the years.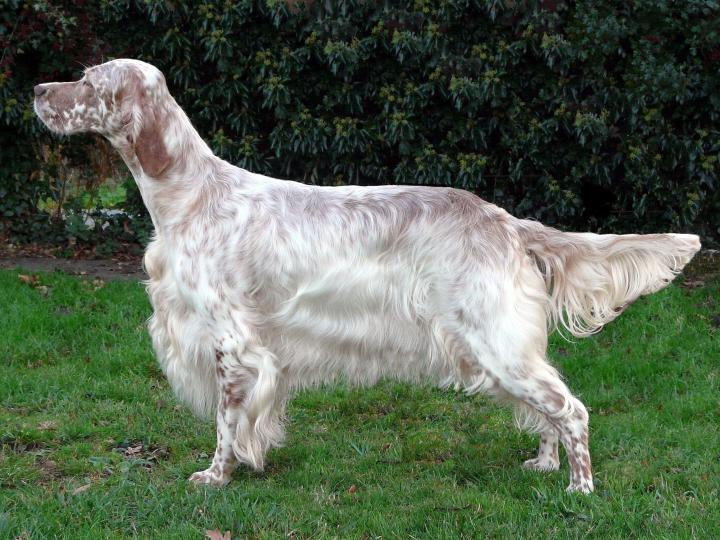 UK's TOP WINNING ENGLISH SETTER 2013 Sh Ch Ravensett Blondie JW 20CCs 12RCCs (Sh Ch Bournehouse Royal Quest x Sh Ch Ravensett Bianca)
RAVENSETT PUPPIES AVAILABLE LATE MAY Yes, we finally made the decision to mate our beautiful Blondie and we're proud to announce a very promising litter of 5 puppies, 2 bitches and 3 dogs, sired by the very handsome Dyrham Diversity at Redhara. For more details check out our NEWS page.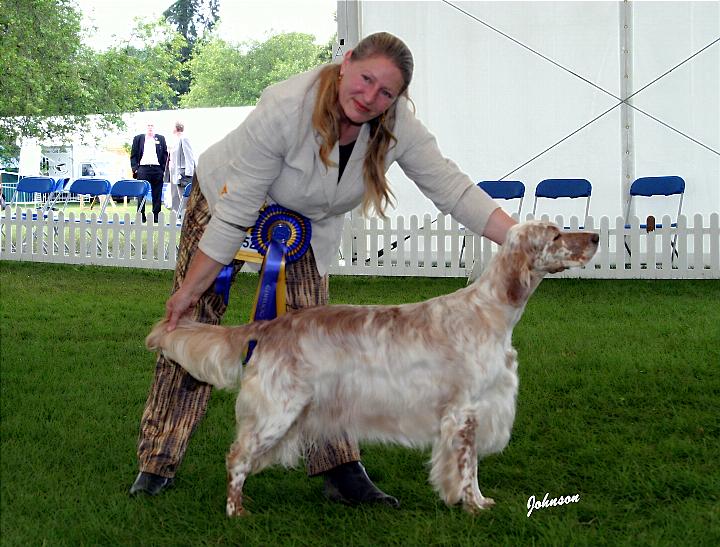 Sh Ch Ravensett Bianca 17CCs 14RCCs Best Of Breed Crufts 2008
(Sh Ch Fishwick My Guy x Ravensett Astra)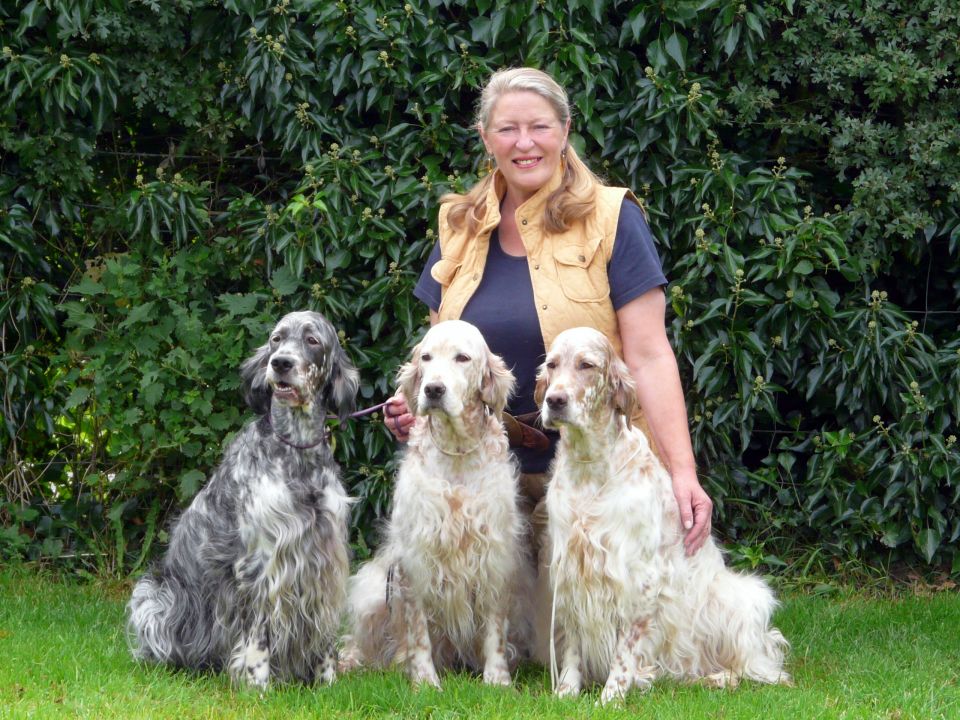 Shown above, a photo of Sharon with, from left to right, Saffie (Ravensett Royal Diamond for Grakar), Bibi (Sh Ch Ravensett Bianca) and Blondie (Sh Ch Ravensett Blondie.)